DIGITAL MEASURING APP
DIGITAL
MEASURING APP
A completely contactless Digital Measuring System. This innovative, AI-driven measurement process allows you to build your digital pattern from the convenience of your home or office. All you need is a smartphone and our custom built app.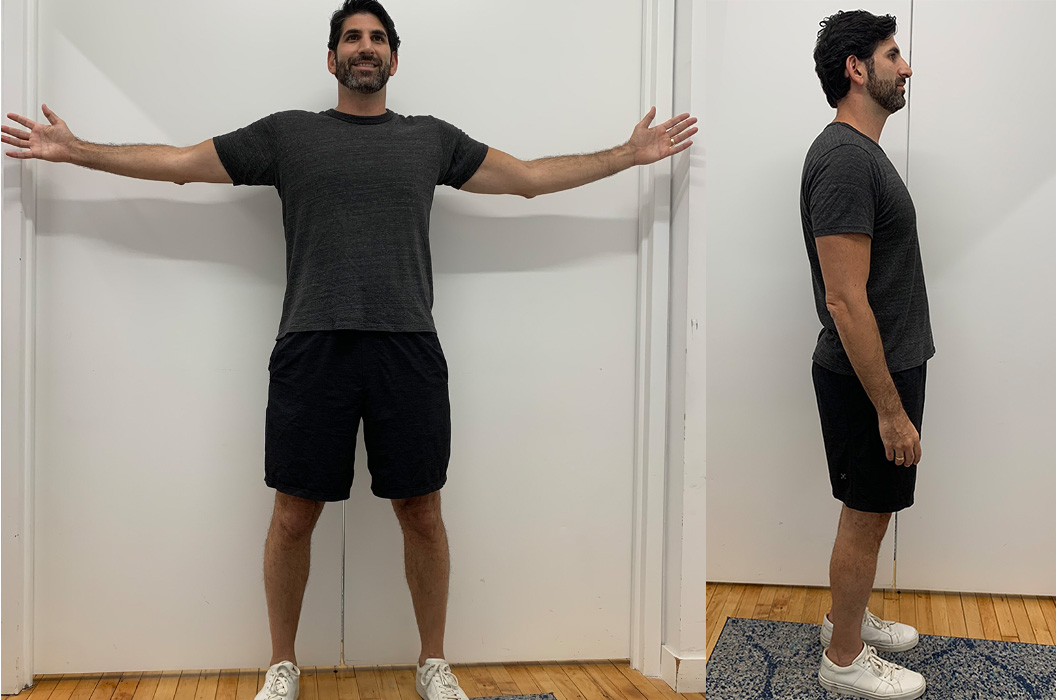 Our AI-powered Digital Measuring App determines your exact measurements from a few, simple photos submitted online.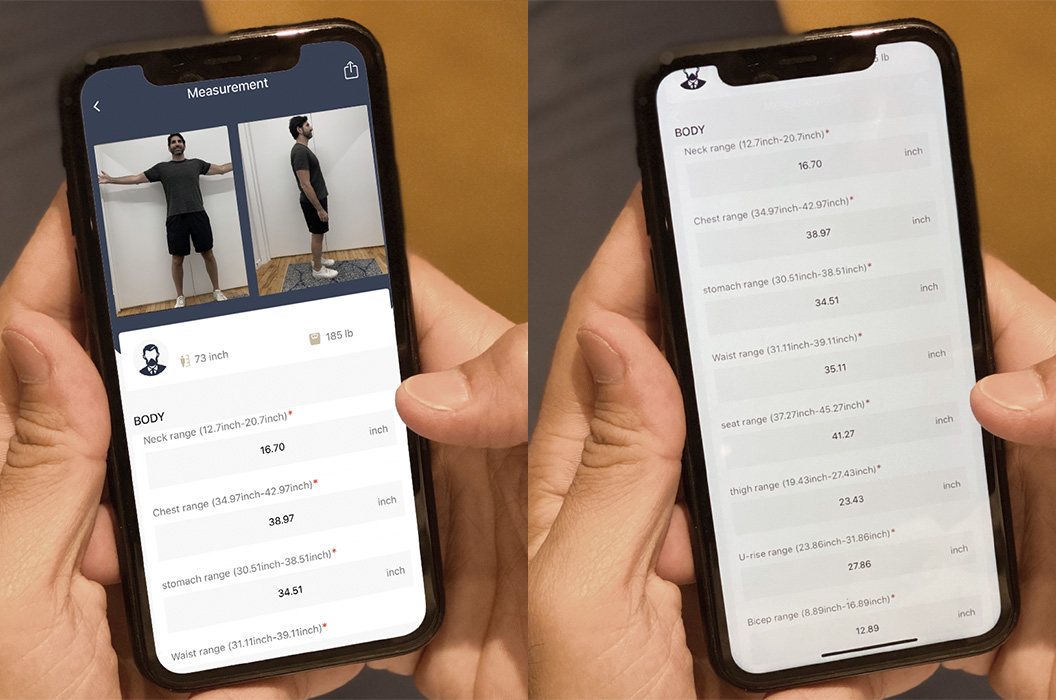 After your measurements are submitted into our system, creating your very own unique digital pattern, you are ready to start shopping.
If you need style advice or questions about the process you can book an appointment with one of our expert Style Advisors.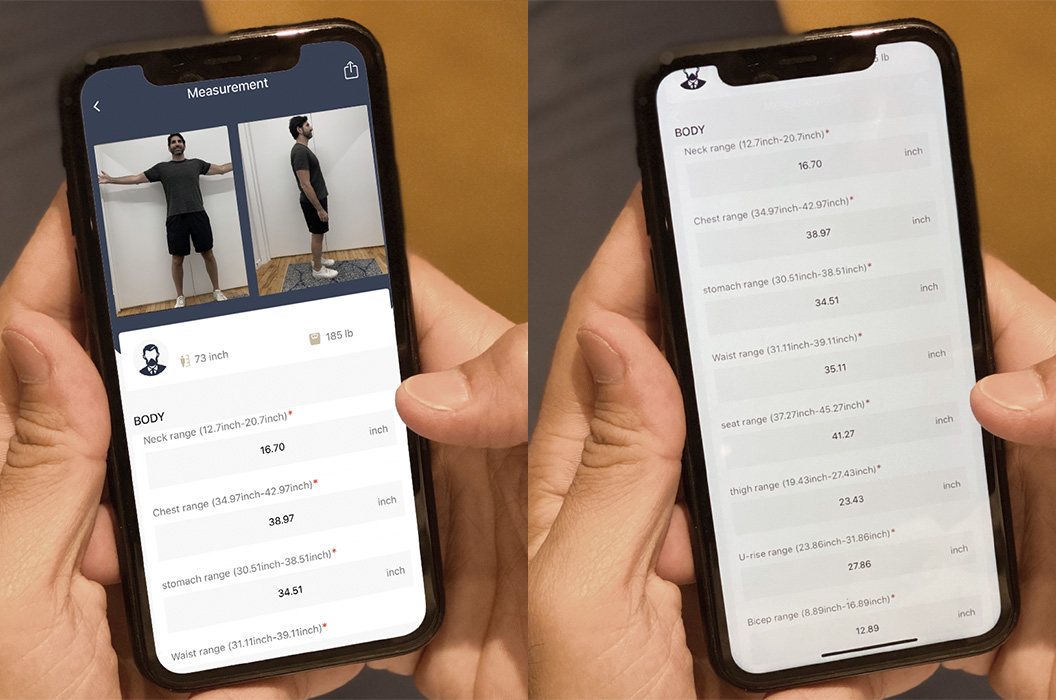 If you choose to meet with one of our Style Advisors, they will host you virtually or in person at one of our national showrooms. During the conversation they will:
- Learn more about your unique style
- Discuss customization and fit preferences
- Help place your first order and are your point of contact throughout the entire process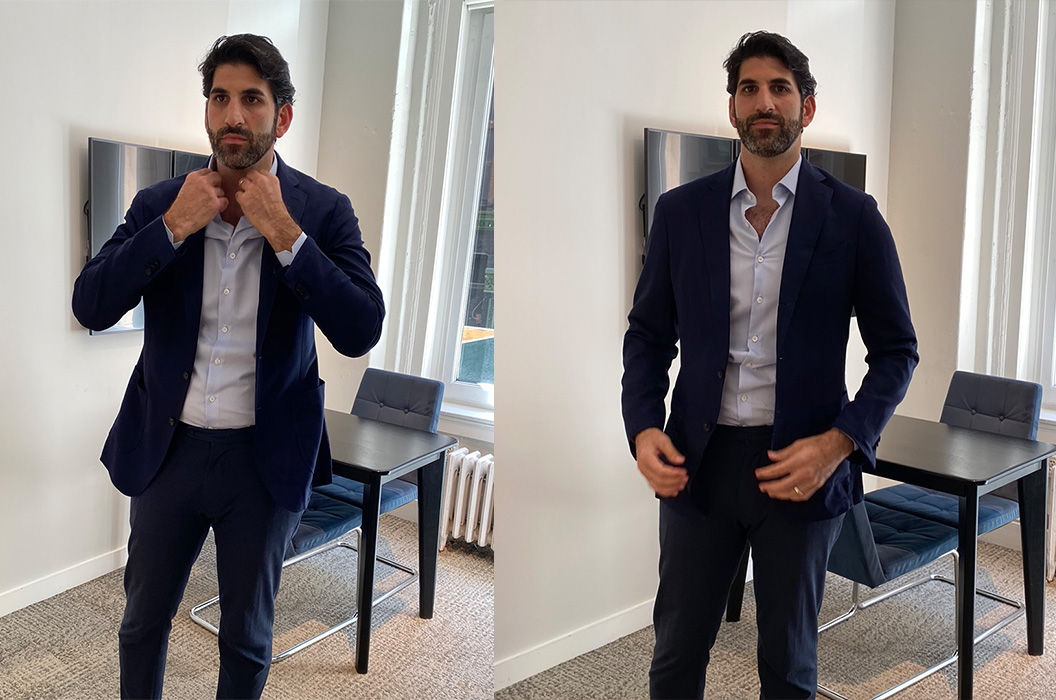 Once your order is submitted and produced at one of our global facilities, it is shipped to your home, office or local showroom, whichever is most convenient.
You will meet your stylist one more time for a final fitting to discuss alteration requirements if necessary.